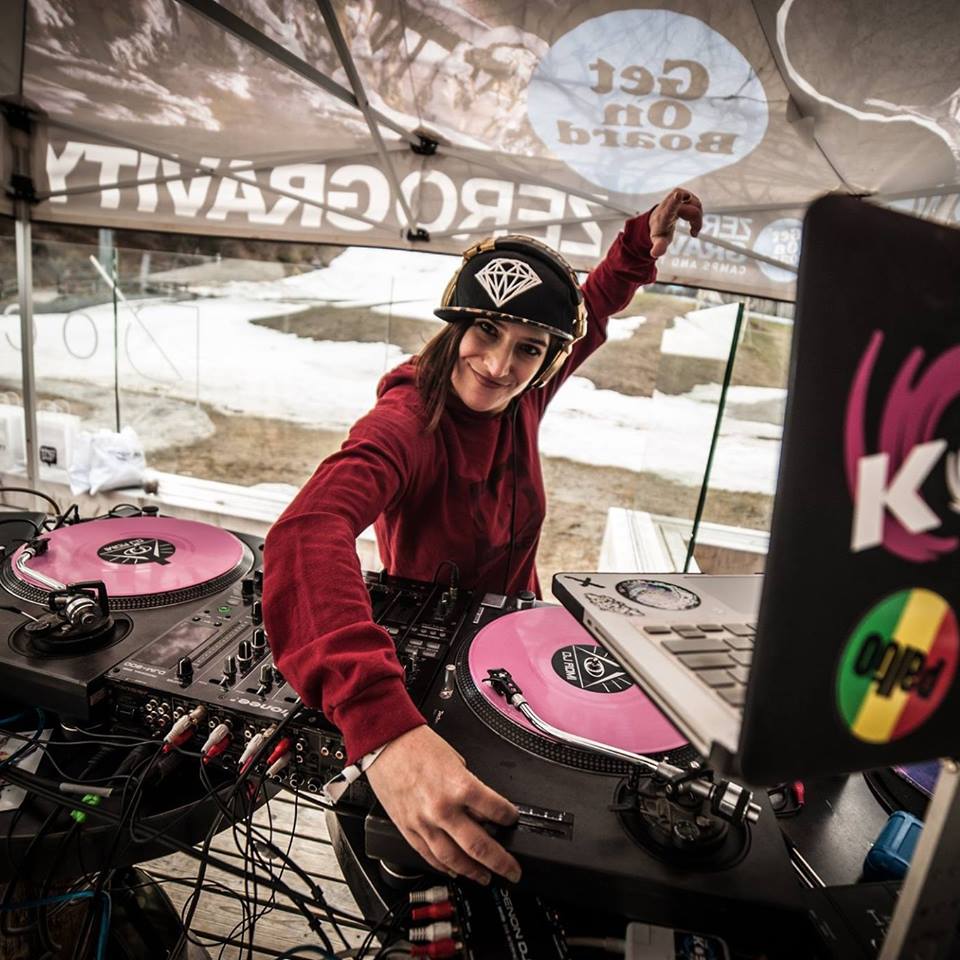 Whistler DJ Miss Kosmik
Miss KosmiK is on a mission to make the world a better place using the power of music. Her passion for diverse sounds, mixing bass heavy baselines with uplifting grooves, will get you moving with her funky house, techno, breaks, drum & bass and more.
Ambitious talent has set her portfolio thick with venues ranging from Shambhala Music Festival, Envision, Electric Love Music Festival, MEME (Manitoba Electronic Music Exhibition) and Burning Man and opening for acts such as Stacey Pullen, Stickybuds, The Funk Hunters, Featurecast, Ed Solo, Neighbour, Wongo, Kenny Ken, Logistics, Black Sun Empire and Kytami, just to name a few.
From becoming a peak time favorite at the Solartribe Full Moon parties, playing countless events, to becoming a resident DJ of the Whistler Junglists crew and holding a few club residencies in Whistler, she has been a solid member of Whistler's party scene since 2009 and is now hosting a House & Techno night called Level Up at Moe Joe's.
Watch out for this girl; she's got style and flavor!
Learn more about Whistler DJ Miss Kosmik
Latest News from Whistler DJ Miss Kosmik
Check out Miss Kosmik's coming events and latest news!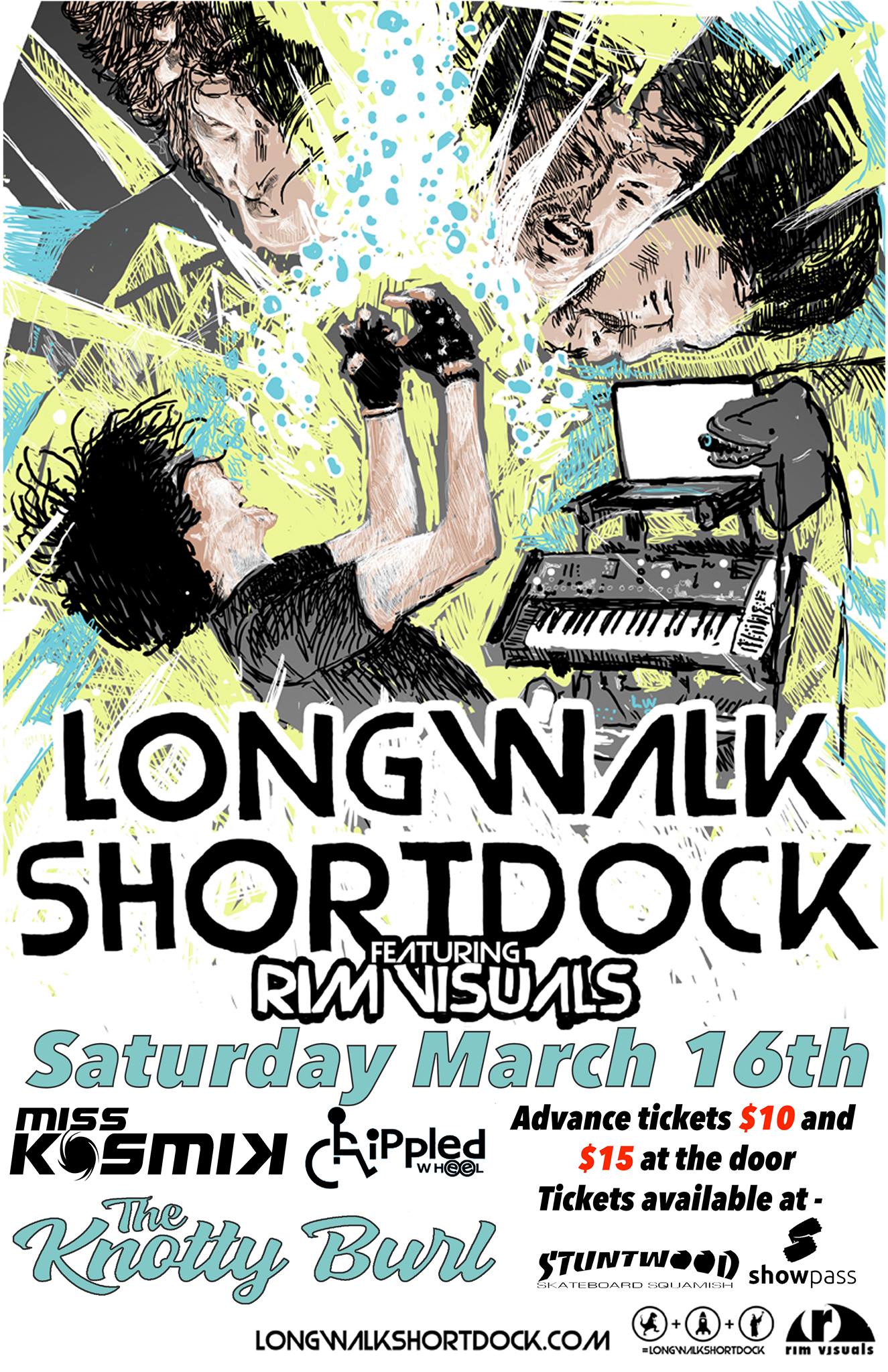 Sat Mar 16, 2019 9:00 pm
The KnottyBurl
Miss KosmiK opens for Longwalkshortdock on March 16.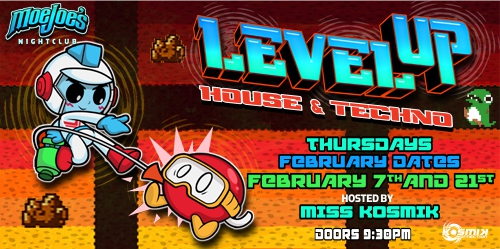 Thu Feb 07, 2019 9:30 pm
Moe Joe's Nightclub
February dates for the best House and Techno night in Whistler.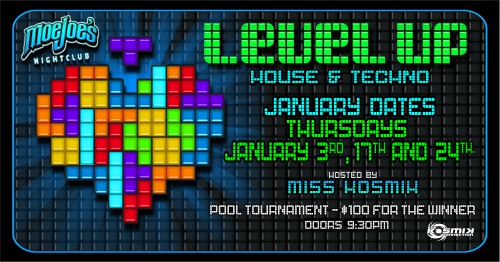 Thu Jan 17, 2019 9:30 pm

Best House and Techno music at Level Up in Whistler